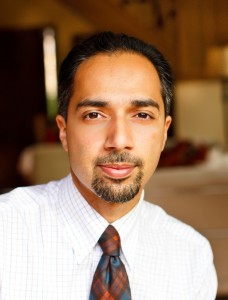 A Conversation with Trita Parsi
Georgetown University Professor Dr. Trita Parsi, co-founder and president of the largest Iranian-American grassroots organization in the U.S., the National Iranian American Council, earned the 2010 Grawemeyer Award for ideas set forth in his 2007 book, Treacherous Alliance: The Secret Dealings of Israel, Iran and the U.S. In it, Parsi contends that the rivalry between Iran and Israel is driven more by a quest for regional power than by conflicting beliefs and that peace between the two nations is possible. Instead of trying to isolate Iran from the rest of the world, the United States should rehabilitate Iran into the Middle East's economic and political order in return for Iran making significant changes in its behavior, including ending its hostilities against Israel.
The discussion will be moderated by Dr. Rodger Payne, University of Louisville Chair and Professor, Political Science. The event is free and open to the public; advance reservations are not required.
Thursday, October 29, 2015
Chao Auditorium
Ekstrom Library, lower level west wing
2301 S 3rd St, Louisville, KY 40208